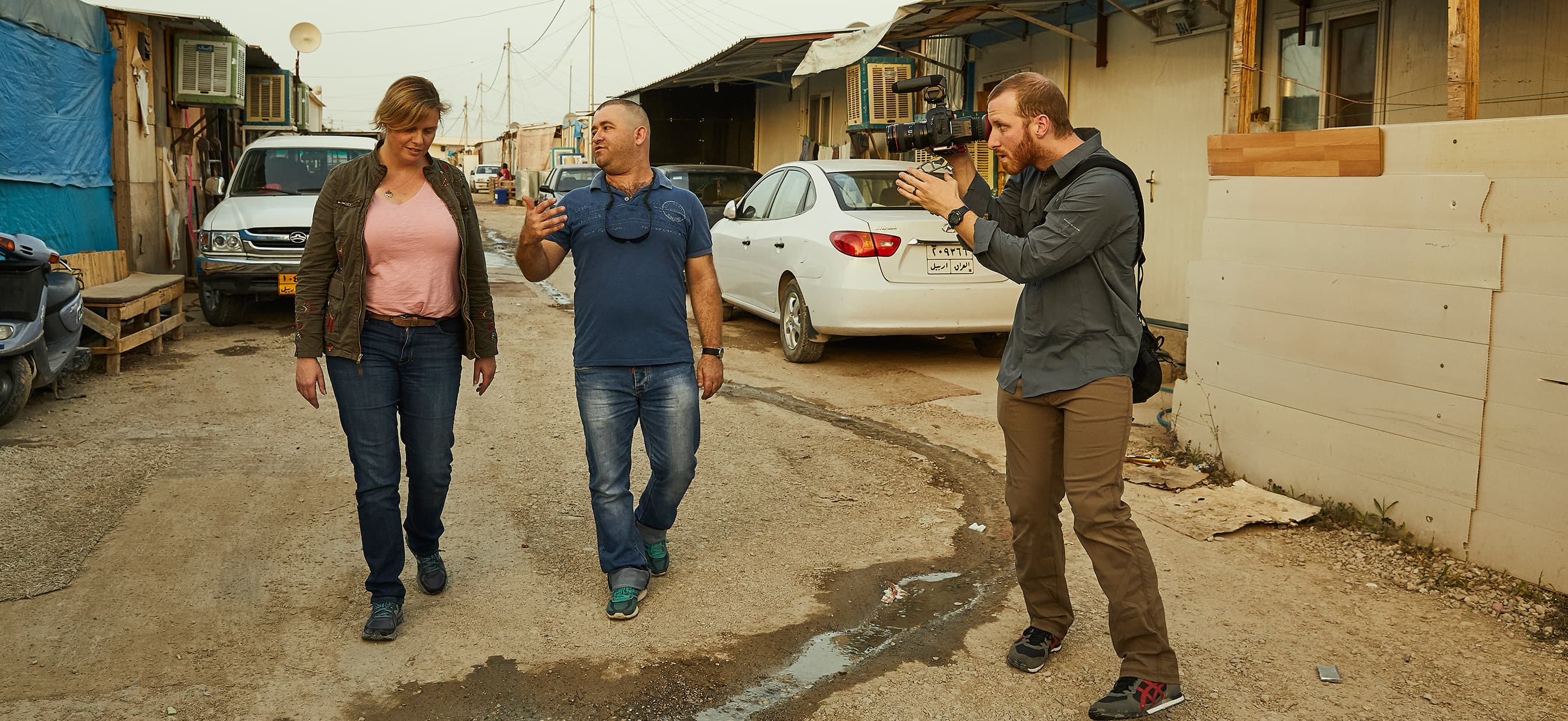 CASE STUDY
Andrew Robinson

DP and Editor
Nadus Films
The GNARBOX is great field production tools that shine in rugged environments where you don't have access to backing up your media."
---
Bio
My name is Andrew Robinson and I am DP and lead editor for Nadus Films. We travel the world specializing in creating documentaries series and commercial spots that make a difference.
---
Work
As we travel the world, we focus on telling human interest stories from the most varied of climates and destinations. Our travels have taken us from the summit of Mount Kilimanjaro, gang infested slums of Guatemala City, ISIS controlled areas in Iraq to the streets of Cambodia. One thing we count on during our travels is innovative and reliable gear to help us tell these stories as efficiently and effectively as possible.
---
Workflow Before GNARBOX
Due to the nature of our work, we usually travel with a small crew - which means most of us will have to wear multiple hats and take on several responsibilities. Generally, we won't have a dedicated DIT; especially if we're in a rugged and dangerous environment where we won't have our laptop, card readers or hard drives to offload our media. This can sometimes present a risk if we're traveling and filming all day capturing moments that will never happen again without backing up our media.
---
Workflow With GNARBOX
With the GNARBOX, we had a durable, mobile DIT station that didn't need a laptop or any additional hard drives to work. We could finish filming with one card, connect it to the GNARBOX, and let it offload as we continued to work. Once we've finished for the day, we could connect the GNARBOX to our laptop and offload the entire day at once without having to do each card individually again. We believe in mitigating as much risk as possible, especially when in a foreign or fast-paced environment where accidents are more likely to occur.
VIEW MORE CASE STUDIES