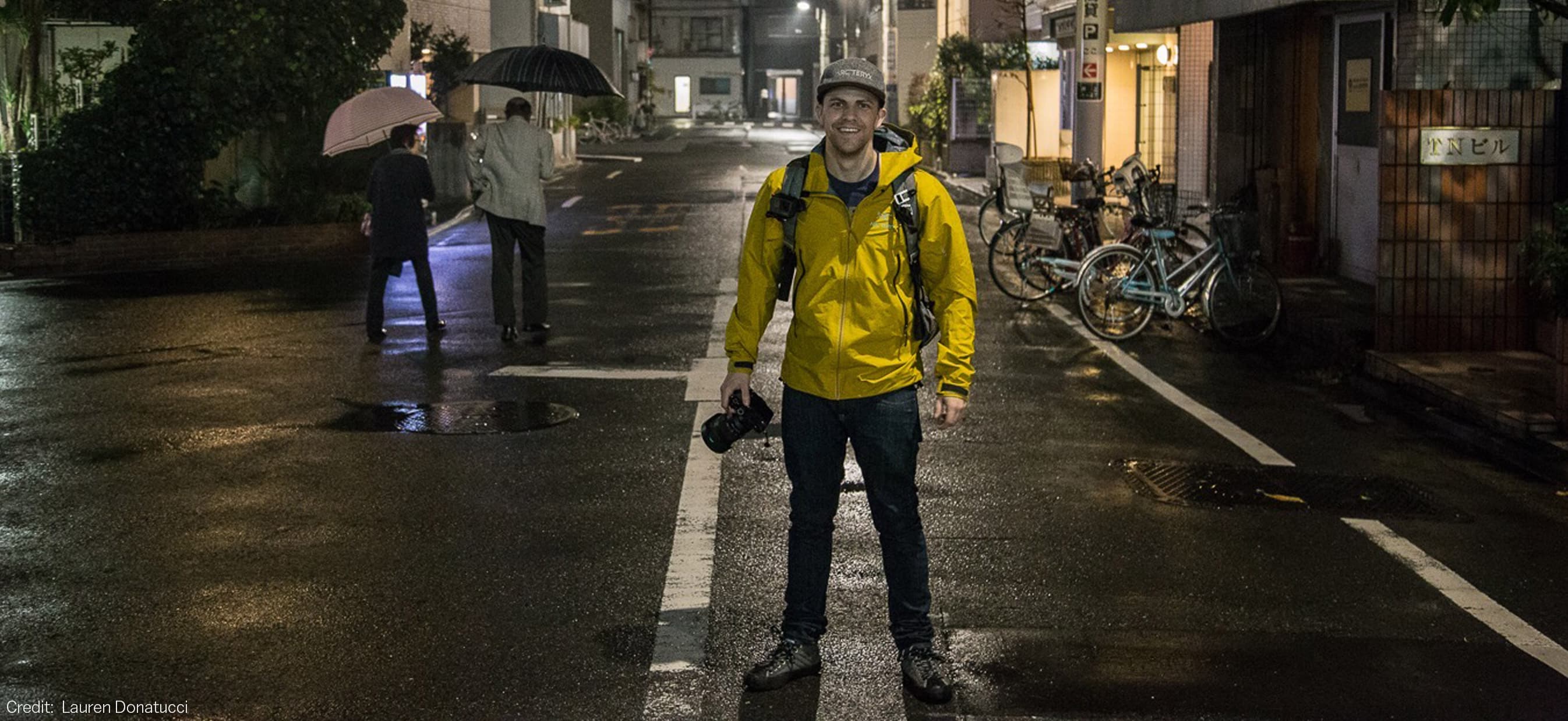 CASE STUDY
Jeff Fierberg

Creative Director
Sora Digital
 GNARBOX saves me hours of my day on any shoot. From capturing footage off of cards on location, to reviewing proxies live and editing first looks in the field, my ability to do more, in less time is unbelievable with this tool."
---
Bio
Jeff Fierberg, founder and creative director of Sora Digital, a graduate of the University of Colorado at Boulder's film school, Jeff grew up in the newsrooms of the 90's surrounded by cameras and storytellers. His work most frequently centers around the idea of craft, or lived experience.

His first solo show, Shibui was the first residency of Fetch Shop in Denver, Colorado. His second show will focus on a return to film workflows in 2021 called 120 Hours.
---
Work
From the James Beard kitchen, to the studio to the streets of Japan, my goal is to work everywhere. Any given day can see me shooting video clips of endurance athletes in the foothills outside Boulder, shooting product photos in the afternoon, and hopping on the line in a busy restaurant during dinner service. My favorite things to shoot revolve around craft or process. I get really excited when I see the passion or tradition flow from someone into what they do best, from the La Mian noodle pullers of Beijing to the free solo rock climbers outside Eldorado Canyon, there is something special about the intimate moments I am granted with individuals. I often switch between video and photo projects all day, everyday, which means my tools typically need to be multifunctional. Ingesting CF, SD and RED cards is a weekly occurrence. My goal is to see something new, and continue to innovate and iterate my process- never getting too sucked in to any part of what our industry allows us to do.
---
Workflow Before GNARBOX
Before GNARBOX, I would spend hours of my day importing cards from my cameras into hard drives while sitting around or in front of my laptop. Only after those ingest points could I edit, or start to catalogue clips for different projects. On a busy day, this typically took about 2 hours of my time, following 3-4 shoots. Because of this ingest, I never really found myself able or needing to use mobile apps or tools- I'm at my computer, why not dive into Premiere and pull out a few quick edits? This typically meant long nights of editing and ingesting after already long days of shooting photos and videos, especially in summer months when natural light elongated my ability to shoot on location.
---
Workflow With GNARBOX
GNARBOX started by freeing up those 2 hours at the end of my day, every day. That's 14 hours a week, 50 hours a month. Basically, GNARBOX is my photo assistant! I can ingest footage in my backpack while I bike from shoot to shoot, or grab a quick coffee with a client after headshots. Before I even sit down in front of a computer, I can quickly access photos, apply quick edits and get first looks and edit ideas in front of clients, using Lightroom Mobile and mobile editors like Luminar. Now, with Frame.io, I can take it even further - I can upload video files directly to my Frame.io account, granting access to collaborators, editors and clients to our work for the day. This week I shot a commercial for a seafood company, and had files upload to Frame.io before we wrapped. Our producers and clients,(who were remote in LA) could approve files, and set selects for our editor before we wrapped in the restaurant, and had files before I left set that day! Typically that's an entire person on crew's job (read: mine) following a shoot, and now, GNARBOX delivers my dailies for me.
VIEW MORE CASE STUDIES