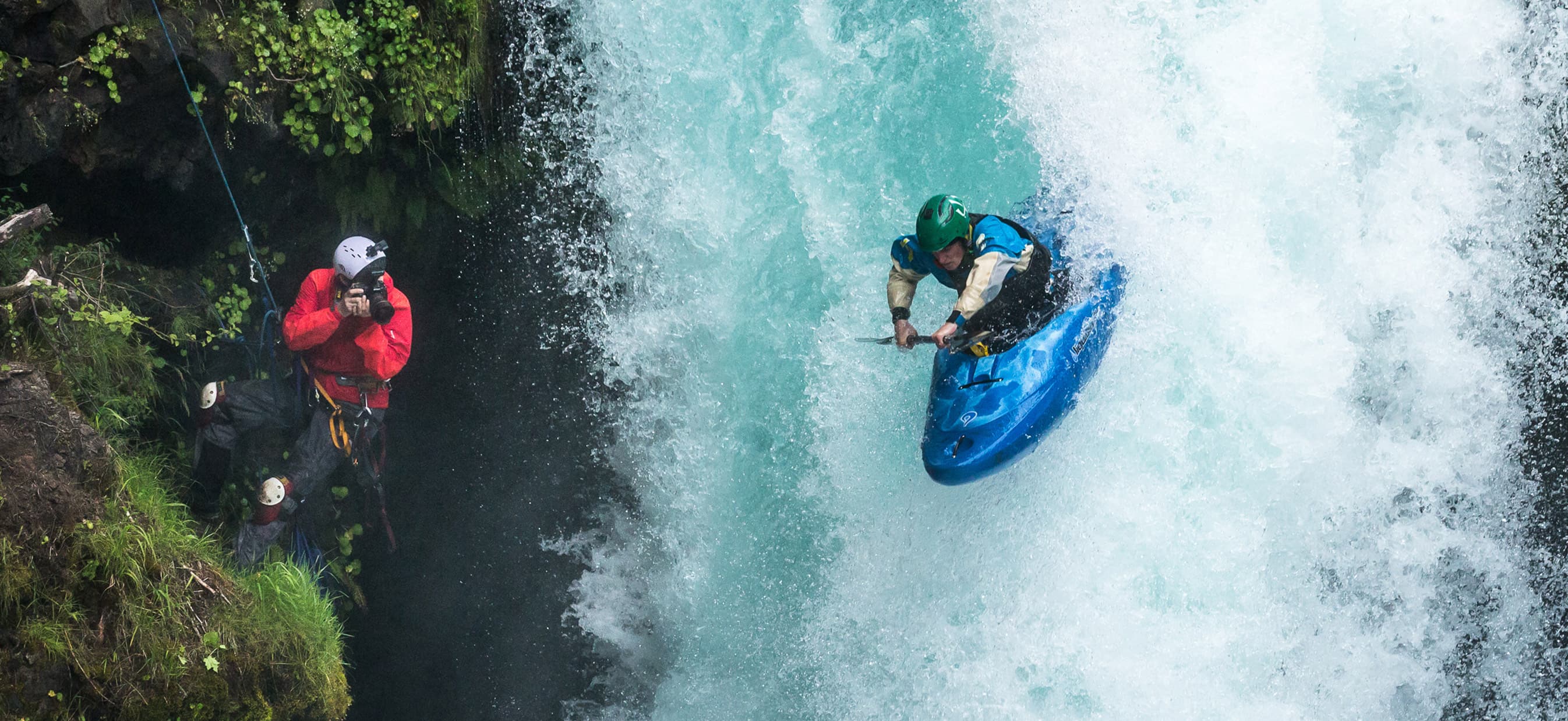 CASE STUDY
Michael Clark

Adventure Sports
Photographer
Overall, the GNARBOX 2.0 is a home run. It will always be in my camera bag so that I can download images on the run and be ready for the next step in the workflow once I get back to the hotel or my office. The GNARBOX 2.0 is kind of a no-brainer product. It is easy to use and does exactly what it needs to do with very little fuss."
---
Bio
Michael Clark is an internationally published adventure photographer specializing in adventure sports, travel, and landscape photography. Balancing extreme action with subtle details, striking portraits and wild landscapes, he creates images for the editorial and advertising markets worldwide.
---
Work
I am fascinated by nature and our place in it. I wanted to be an astronaut but that didn't work out - so I became a climber and a mountaineer. I am also fascinated by the human mind and how we choose to live our lives. How does a world-class athlete overcome their fear, deal with the risk, and pull off what to outsiders seems impossible? Practice. Dedication. Commitment. Obsession. When you look at my images, you realize the athlete doesn't only have to condition their body but also their mind to be able to do what they do. It takes years and incredible effort to get to a high level in any discipline.
I am predominantly an adventure sports photographer and have been working professionally for more than 24 years. I started out photographing climbing in all its forms and then eventually branched out into all of the adventure sports. My work pushes the envelope of what is possible with modern photographic equipment and also shows athletes pushing themselves to the limit physically. I have been lucky to work with some of the most prestigious clients on the Planet including Apple, Adobe, Red Bull, FUJIFILM, National Geographic and many others.
---
Workflow Before GNARBOX
Since I am working with the FUJIFILM GFX 100 as my main camera these days, that giant 102 MP sensor spits out huge image files that can fill up memory cards alarmingly fast. Now with the GNARBOX, I can take fewer cards and have them backed up on the fly to the GNARBOX. Having the GNARBOX in my pack just allows me to start the downloading process that much faster, i.e. on the way home or on the way back to the hotel. In remote areas, as on a major expedition, it allows me to download images to the GNARBOX (and a second SSD drive) and clear my cards if I need to free up some memory card space. And when I do eventually get back to the office, I can download everything off the GNARBOX straight onto my main hard drives or work off the GNARBOX itself if I need to. 

On a recent expedition in the Himalayas, every few days I would download images off my still cameras onto the GNARBOX and my external SSD hard drive. I connected my 2 TB G-Technology Mobile Pro SSD hard drive to the GNARBOX and then selected the "Multi" option to download images off the SD memory card to both the GNARBOX and the G-technology SSD at the same time. This gave me two backups of everything in case I needed to format the memory cards later on. And even though the GNARBOX is only one terabyte, you can also choose to bypass its SSD drive altogether and just copy over the images directly to the external hard drive as if the GNARBOX was your computer.
VIEW MORE CASE STUDIES